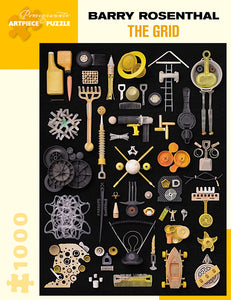 Pomegranate
Barry Rosenthal: "The Grid" 1,000 piece jigsaw puzzle
Regular price
$27.00
$0.00
Unit price
per
For The Grid, photographer Barry Rosenthal edited his collection of beach trash to a specific color palette and created an organized visual structure.
Rosenthal, a fine art photographer, is also an urban archaeologist and sculptor. At the intersection of these fields is his Found in Nature series, which includes The Grid.

Puzzle size: 20" x 27"
---