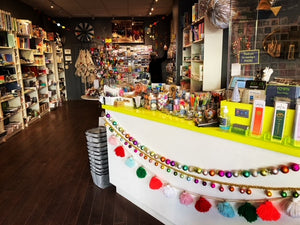 TOWN
TOWN is an independent card and gift shop, located on Bloor Street West in downtown Toronto. With design-oriented products for all ages, TOWN helps you connect with friends, family and other kind humans through a note, a card or a celebratory gift.
Toronto retailer Shelley Town opened TOWN in 2012, following the successful runs of her two previous shops: the card and paper store PULP and the accessory and design shop BUTTERFIELD 8, both on Danforth Avenue in the city's east end.
Showcasing "essential non-essentials," the TOWN collection is sophisticated and current, yet also accessible, inclusive and affordable. The ever-changing product mix reflects Shelley's lifelong love of illustration, photography and graphic design – mixing Toronto designers with international artists, combined with an off beat sense of humour.
We love bricks-and-mortar retail and local neighbourhood shopping, and we hope you will be able to visit our Bloor Street store soon to browse and explore our full collection in person.
Until then, we encourage you to order online. 
Shop TOWN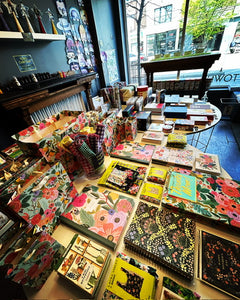 Browse our collections....